This essay was part of the seminar "Irish Cultural Studies" which I attended during my semester abroad at Dublin Institute of Technology in 2015. It is based on interviews with Irish people and gives an overview of what problems Ireland is dealing with, which are still relevant today. 
---
Introduction
There are several issues going on in Irish politics at the moment. The same-sex marriage referendum in May 2015 for example was big news all around the world. Important topics are also sports, economy and society. To find out more about Ireland and how Irish people feel about their own country, I talked to Irish men and women of different ages and backgrounds. I asked them about current topics and problems in Ireland, the roots of these problems and possible solutions. In this context, not only politics were discussed, but also the Irish economy, particularly the Irish economy level within Europe and the housing crisis which was a specific Irish problem in the past. Eventually I wanted to know more about equality, especially when it comes to education and jobs for people of different gender and different socio-economic backgrounds.
Topical subjects in Ireland: Money, Alcohol, Abortion and Homelessness
When I first asked about what Irish people think are important topics in their country at the moment, I got several different answers. Some mentioned sports, saying the Rugby World Cup 2015 was a huge disappointment for Ireland. Others talked about political topics like the budget and the latest increase in taxes. The water tax is still something that bothers people. Although it was due recently, over half of the country have not paid it, because they have never had to pay for water before and they are upset about tax increase in general. On the other side, some people think that although everyone is complaining about taxes, these governmental measures are necessary to set Ireland up for growth.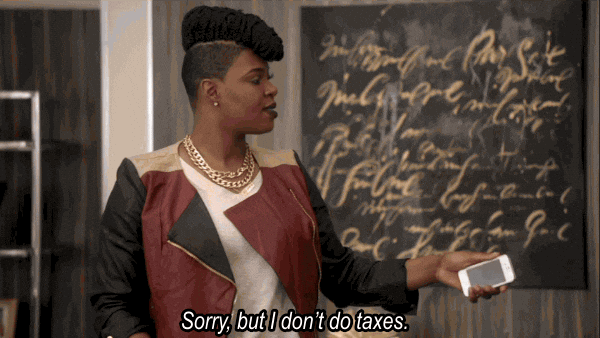 However, people are worried about where the money they pay on taxes is going. I was told that millions have gone missing by being spent by the government without explanation. Also, the TDs (Teachta Dála, members of the Irish parliament) are on a very high salary. In average they earn €122,000 a year, which is considered too much by many Irish citizens. Before the recession in 2008 happened, the government promised a lot and then all the money was gone. That is why some people felt betrayed and lied to by their representatives and find it hard to trust the government.
Irish people seem to be worried about money in general. A 20-year-old student who is working in a newsagents shop told me that "people in the shop are always complaining on how little money they have, but at the same time, they spend a lot of money on shit like alcohol and stuff they don't need".
Speaking of which, I also asked about alcohol and drug consumption. An Irish student (Sarah, 21) said: "In fact, as a college student I can speak for Trinity and say that it has become normal that everyone takes pills, say Ecstasy. It's a huge attraction for some reason, young people in particular take it at nights out and then some other people take more hard stuff. I think it's almost replacing alcoholism." Older people, however, are more often drinking alcohol. With the very Irish popular pub culture, some people drink alcohol every day.
Another political topic mentioned, especially by young women, was the abortion discussion and the current campaign "Repeal the 8th". It refers to the 8th amendment of the Irish constitution that equates the life of a pregnant woman with that of an embryo or foetus and thus criminalises abortion in all cases (except when continuing a pregnancy would result in death). Young people think that abortion should be decriminalised as it is a very dangerous and archaic law.
Looking at society and living conditions, I was told that homelessness is a huge problem, as one can see everywhere on the streets of Dublin. Although there are several organisations in Ireland like Amnesty Ireland, Vincent de Paul and the Father Peter McVerry Foundation, which care about homeless people and take them in, they cannot live there forever. There are not only problems with helping homeless people but also with hospitals taking in ill people. There are not enough hospital beds. Seamus  (42) told me that this has been a problem for the past few years. "There are people who can't get hospital beds or wait in the hallways for ages."
The Future of Irish Politics
"We can only work on sustained growth together"
After talking about topical subjects in general, I wanted to know more about the reasons for political problems in Ireland, particularly the government dept. One Irish man said he thinks that the Irish government is relying on the European Union too much, to look after them and bail them out. "We lack initiative. We lack general awareness. We just rely on other people to give us money" (Sam, 20). On the other side, people think that the Irish like to complain about the government, but they don't take action either.
So what is the solution? What can both the government and the citizens do to change the situation and to solve problems?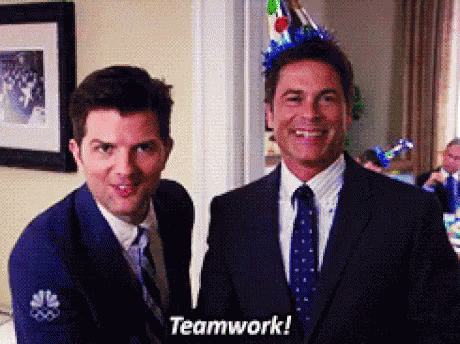 I would agree with the ones who say that the citizens need to realise that there are problems in Ireland and need to work together. The only way to pay back the money is to actually pay back the money. "I think the public need to cooperate more with the government, say the water tax for example. We need to work together" (Sarah, 21). By talking to Irish people, however, I got the opinion that many of them are quite disenchanted with politics. That is why I think the government needs to cooperate more with the public as well. "It needs to be a shared relationship. Each side needs to work off of each other in order to succeed for the future" (Roisin, 20). And this can only be done by regaining trust from the population. "There needs to be a substantial change where we can see the efforts that we put in. Because we can only work on sustained growth together and that will not happen if we cannot trust our own government" (Roisin, 20).
Irish Economy Level, Housing And Job Opportunities
"Irish Economy has improved in the past five years"
I did not only want to know more about politics, but also about the Irish economy. When talking about the economy level, people classify Ireland around 6-7 on a scale from 1 (low) to 10 (high) compared to other European countries. They say the economy has improved a lot in the past five years, which is mainly the consequence of big companies and businesses coming to Ireland. The tax advantages and the fact that the European headquarters of key players like Apple, Facebook and Google are located in Dublin are attractive for other companies to set up in Ireland.
A specific issue concerning economy was the housing crisis, which is still a problem in Ireland. Effects can be seen in the city centre, where you have to pay up to 1300€ a month and also in the countryside where you see either empty majestic houses, which no one can afford, or houses which are not even properly renovated.
Another economical issue is the job situation, especially job creation. People think that the situation is improving, but still not everyone is able to get a job. When I asked college students about their job future in Ireland after graduation, most of them told me feel kind of worried. In general, lots of people know someone who emigrated due to the job situation. A 20-year-old student specifically told me she is convinced that she will live and work in America after finishing college.
When thinking about the economic future, however, people are mostly relying on business advantages and tourism as their biggest asset. Ireland is getting more and more attractive, not only for companies, but also for people to visit the country. Especially ever since the gay marriage referendum passed, Ireland got the label of being very open to a modern world. This is also named by many to be the key feature for Ireland's future: to be open minded and modern.
(In)Equality at Work And in College
"Gender inequality is still a topic at many workplaces"
The same-sex marriage referendum was a leap towards more equality in Ireland. Therefore, I wanted to find out if the label of being modern and open-minded is actually meeting the truth or if there still is inequality in other areas. Indeed, Irish people do not think everyone has the same opportunities. "People from disadvantaged areas within the Greater Dublin Area (GDA) won't have the same opportunities as others", says an Irish woman around 30 about inequality regarding access to jobs.
In addition, gender inequality is often happening in the workplace. There are not as many women in higher positions as men, and women in the same position earn less than their male colleagues. In contrast to that, gender inequality is not a huge problem in colleges. Students are considered to be more open with this topic. Therefore, it gets addressed at university, so it does not get swept under the rug. "I hope this will have a positive effect on gender equality in students' future workplaces. The more they can spread this throughout their life the better. And if they can bring that with them from college, that's great", says an Irish Trinity College student.
With regard to college ccess opportunities, students feel like everyone has the same chances to go to university, it only depends on the efforts they make. If they are really willing to go, they can, since there is the SUSI college grant which gives money to more disadvantaged people.
Conclusion
To sum it up, I got the impression that Irish people, especially elder ones, are very disenchanted with politics and have a huge political apathy. It seems like they complain a lot about the current situation without making efforts to change something. In contrast to that, younger people seem to appreciate the governmental actions more and are willing to cooperate. They are more modern, revolutionary and actually are trying to change things in their country. Just like with the same-sex marriage referendum, you can see thousands of young people today who are demonstrating against the 8th amendment, which shows how passionate they are about political topics and taking actions. Along with that positive development in people's attitude, the economy is also aspiring and growing, which makes people more and more optimistic, too. On the other side, however, there are still problems like drugs, alcoholism, high rents, full hospitals and homelessness. The only way to change things is for the government and the Irish people to work together.